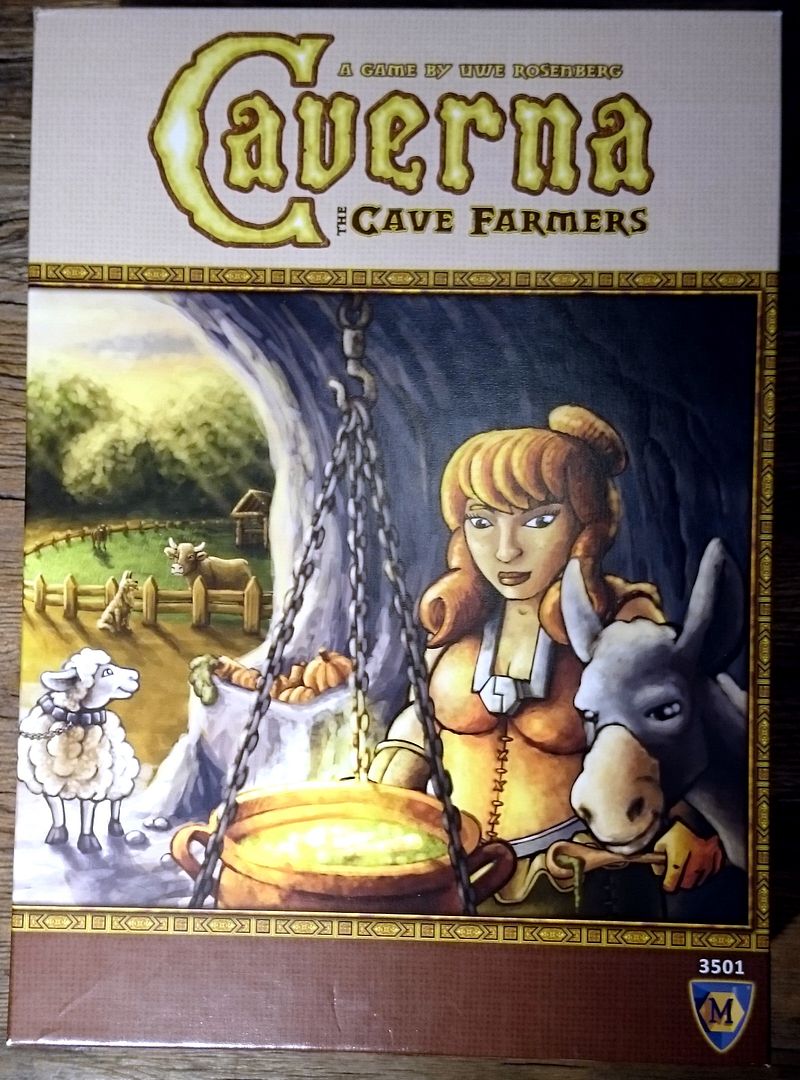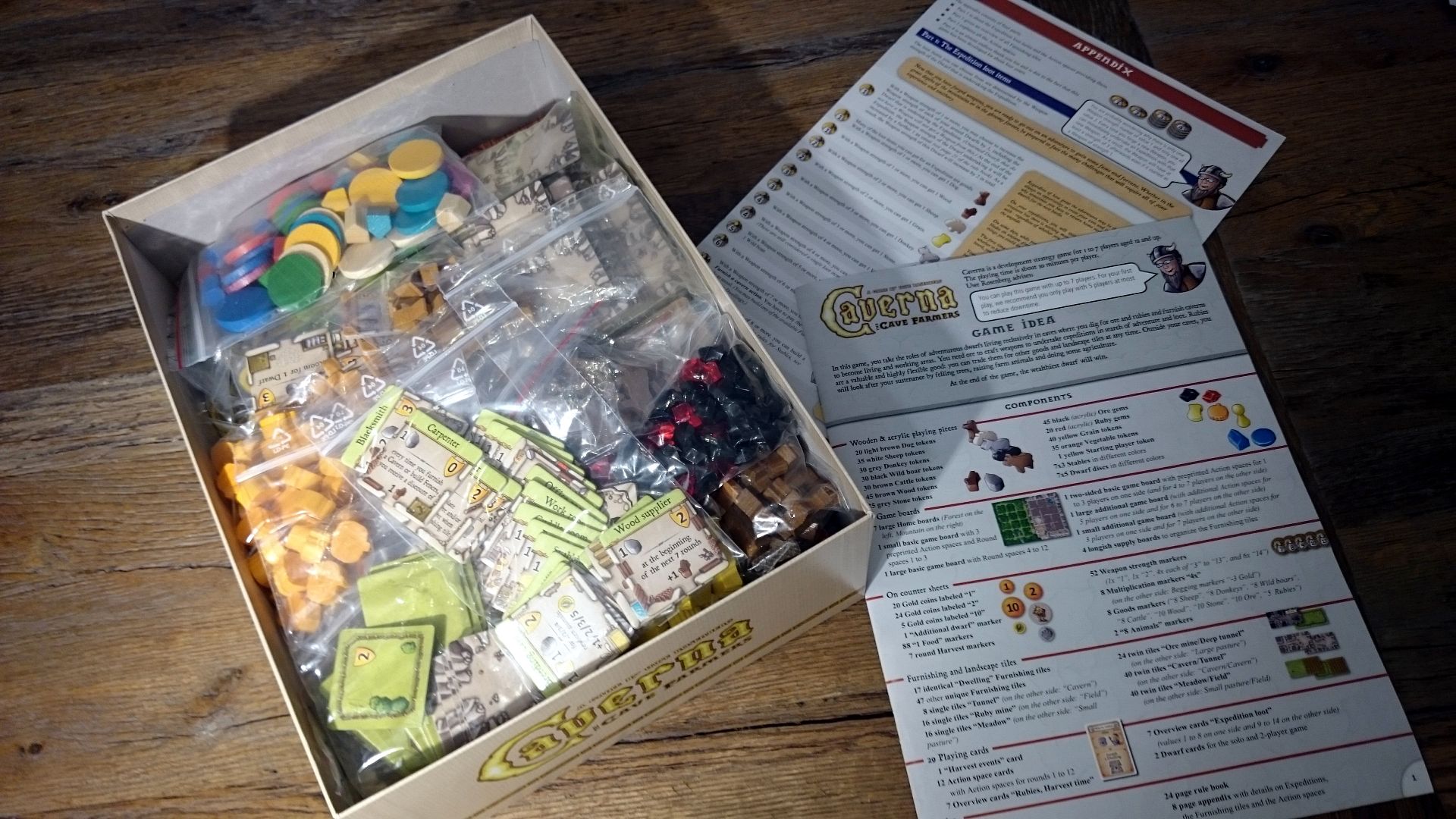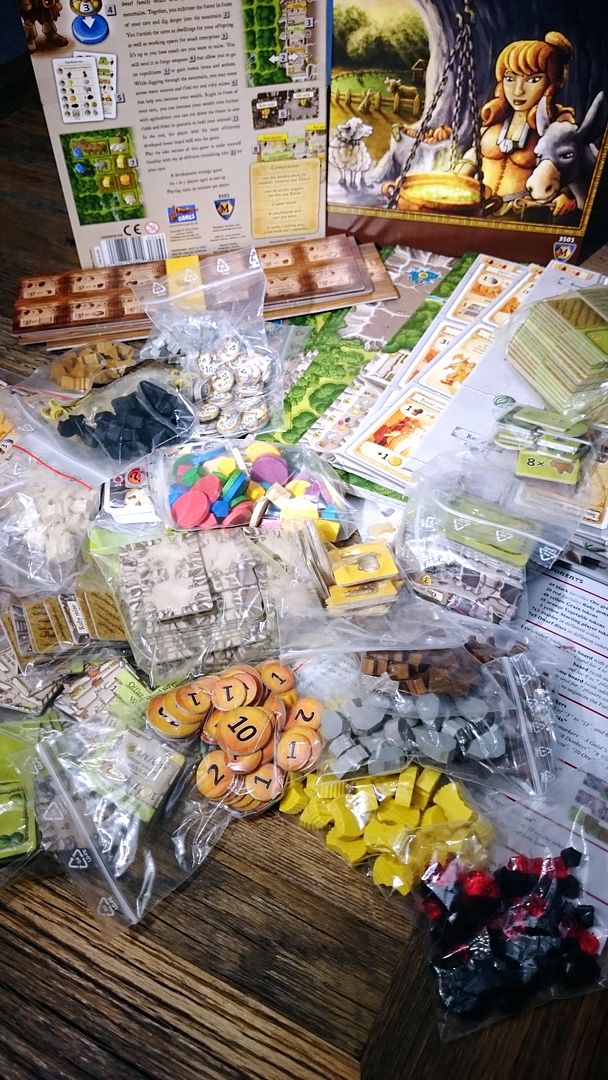 This one I bought on sale in our local hobby store, it had reduced price as the box was slightly damaged which brought down the price 25%, which was enough to get a fair price for this game which I had been interested in for a while but always thought it was a tad expensive.
Caverna the cave farmers is a worker placement, resource gathering and base building game. You can play it solo against a specific victory condition or play 2-7 players competing against other cave dwellers attempting to get the most points. The game adjusts itself against the number of players taking part in the game with some boards with additional actions only being with x-number of players.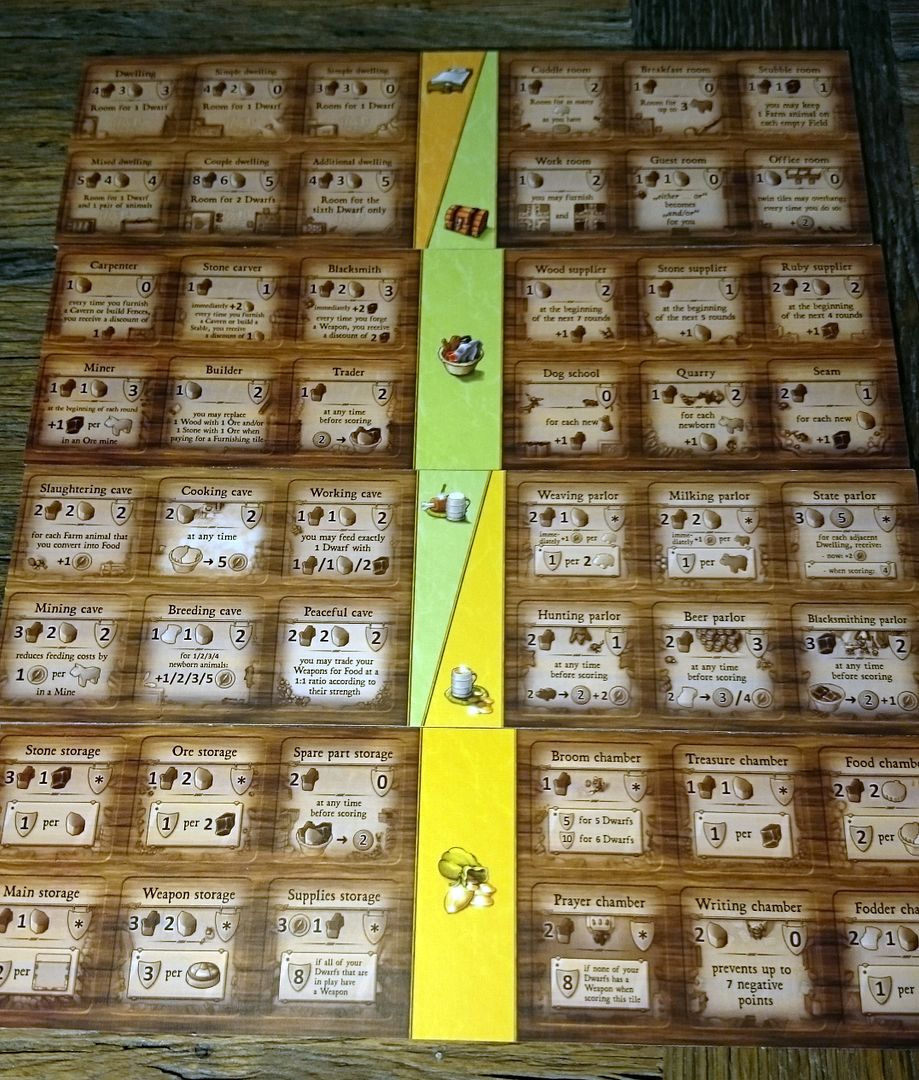 The idea behind the game and the rules are quite simple. You control a dwarf family, and over a number of turns you have to expand your cave, farmlands, livestock and food supplies. At the end of the game points are earned for various conditions. It is also a worker placement game with lots of planning involved and a TON of choices of what to do each turn. The main board has starting actions on which you can place workers to receive resources or build rooms/farmland. As the game progresses new additional actions are unlocked each turn.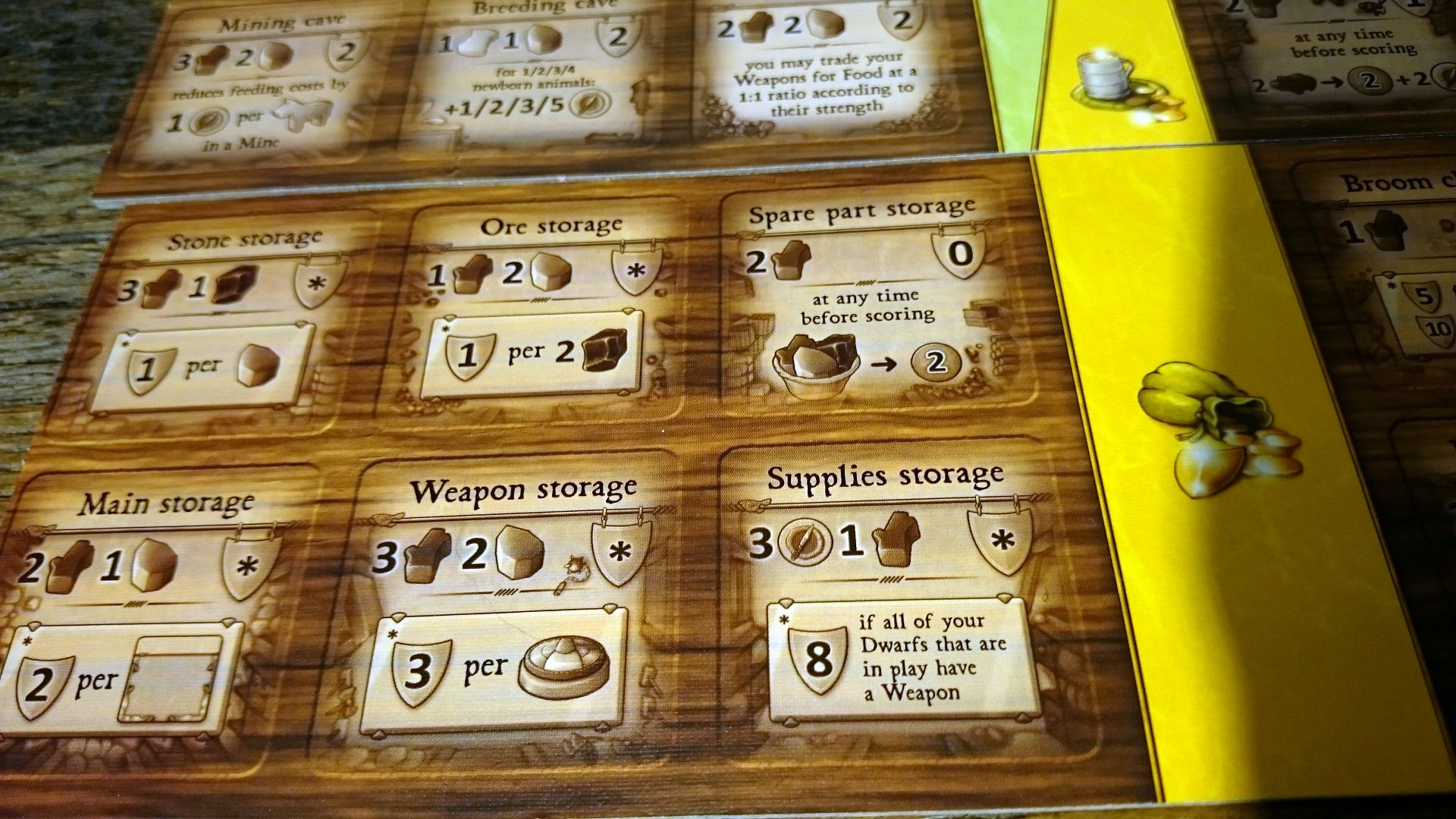 The options for you to gather victory points are vast. You get points for building and expanding rooms in your cave. You get points for food and farmland and keeping livestock. You get points for the number of family members you have. Points for resources and a huge amount of room bonuses also apply. This in turn allows you to focus on what you find most appealing. Do you want to gather resources by sending your dwarves on adventures or do you want to gather resources from playing actions on the board. Do you feed your family by growing wheat and vegetables or by breeding livestock - or the both? Do you intend to buy a room that offers bonus points for mined ore or do you want to buy a room that gives you bonus points for livestock? The ways to score points in this game are vast and players do not necessarily compete directly with each other than in ways of blocking actions on the board by placing your own workers on them.